Subscription required.
By Scott Hamilton and Bjorn Fehrm
Introduction
Low cost long haul service is gaining traction, but previous efforts proved difficult to be successful.
Dating all the way back to Laker Airways' Skytrain and the original PeoplExpress across the Atlantic, airlines found it challenging to make money.
More recently, AirAsiaX retracted some of its long-haul service, withdrawing Airbus A340-300 aircraft when they proved too costly. The airline recast its model around Airbus A330-300s as an interim measure, unable to fly the same distances as the longer-legged A340. AirAsiaX ordered the Airbus A350-900 and now is a launch customer for the A330-900neo.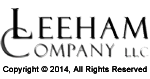 Cebu Pacific of the Philippines is flying LCC A330-300 service to the Middle East. Norwegian Air Shuttle famously built its entire LCC long haul model around the Boeing 787, initiating service with the 787-8 and planning to move to the 787-9.
Canada's WestJet is leasing in four used Boeing 767-300ERs to offer LCC service,
Legacy carrier Lufthansa Airlines plans to use fully depreciated A340-300s to begin "lower cost" (as opposed to "low cost") long haul service. LH says the fully depreciated A340s come within 1%-2% of the cost per available seat mile of the new, high capital-cost 787s.
Summary
AirAsiaX's A340 LCC long haul service proved unprofitable. Can Lufthansa's similar service with fully depreciated A340s work?
Our analysis shows that it can. It can even support the lease rates that would be charged for a 10 year old A340 if the fuel price remains at the present level.
When doing the research for this article and going through the results of our proprietary model we started to ask ourselves, is the A340-300 the ugly duckling of the airline market?