By Bjorn Fehrm
Subscription required.
Introduction
Dec. 18, 2014: In our Monday article we go behind the scenes of the doubts that were spread over the A380 by Airbus last week. To complete the picture we now update our competitive analysis that we did in February this year. We then compared the A380 to Boeing's 747-8i, the 777-300ER and the forthcoming 777-9X. We also included Airbus closest aircraft, the A350-1000.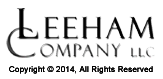 A lot has happened since then. Airbus has done a lot of work on the passenger area of the A380 to offer increased passenger densities and the pictures of the emerging Boeing 777-9X and Airbus A350-1000 is now clearer.
Sales efforts of the A380 has also progressed, with meager results despite adding a leasing proposition what should make the hurdles of operating a small sub-fleet of A380s lower. To understand why, we interviewed Mark Lapidus, the CEO of Amedeo, the leasing company which specializes in financing and leasing of A380s. We wanted specifically to talk to Lapidus about the reactions of the airlines to the A380 and what problems he saw in selling an aircraft of this type.
In preparing the article we also gathered additional info from Airbus and Boeing, from the former around their work on the cabin configurations and densities, from the latter the maintenance costs for the up and coming 777-9X.
Summary
In our February article we established that an A380 is roughly equal on fuel per passenger transported to the benchmark in the present non-VLA long haul market, the Boeing 777-300ER. We also found that this is highly dependent on how many passengers one assumes for both aircraft in the comparison.
We could also see that come 2020, when the replacement of the 777-300ER would be available, the 777-9X, A380 would trail with up to 20% in fuel efficiency, once again dependent on how many seats were used in the comparison.
At the time we only looked at a fuel consumption comparison; we did not include crew cost, maintenance costs, landing and en route fees to generate Cash Operating Costs (COC) or capital costs to come to Direct Operating Cost (DOC). In today's updated analysis we add these costs items.
Finally we have talked with Amedeos CEO Mark Lapidus, asking about his discussions with the Airline CEOs and their teams, to understand what the reactions are from the airlines and why has he not placed any A380 with customers yet.
As we did this deeper study, a more nuanced and different picture emerged from the one seen in February. The results busts a number of deeply engraved myths, one being that four engines are more expensive to fly and maintain than two.