April 29, 2020, © Leeham News: Airbus presented its results for the first quarter of 2020 today. In the accompanying news conference, Airbus CEO Guillaume Faury said, "we are facing the gravest crisis in our industry's history," and the company is implementing several measures to secure Airbus' future.
World travel has disappeared, and new airliner deliveries will be down for years. Production of Airbus commercial aircraft is cut with one third, but this will be adapted as actual demand evolves, with the next adjustment expected in June.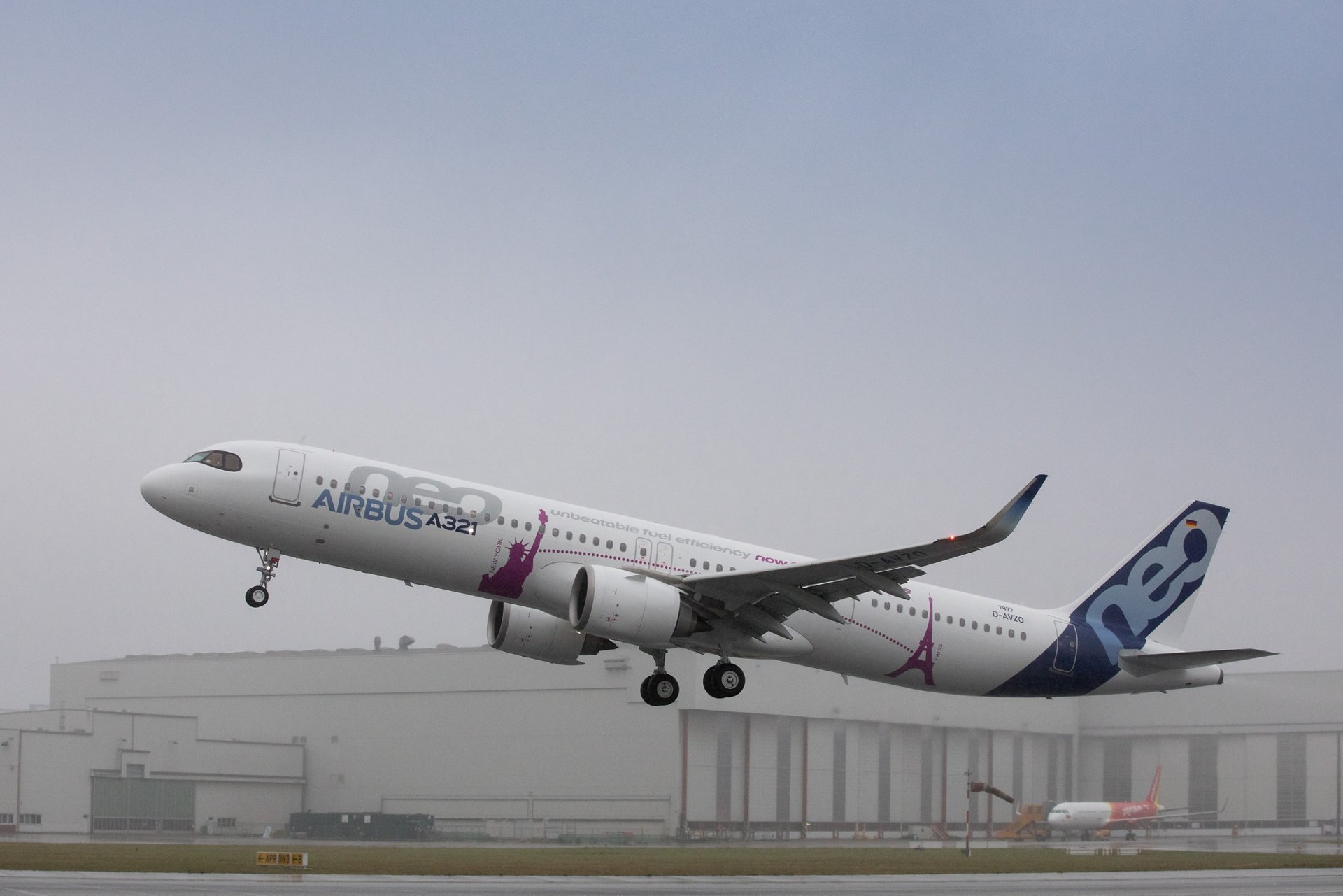 Group-level results and CODIV19 measures
Revenue for 1Q2020 was €10.6bn (€12.6bn 1Q2019), operating EBIT was €281m (€549m), and net profit was -€481m (€40m). The -€481m contains A380 costs and revaluation of Dassault owned shares. Free cash flow for 1Q2020 was -€8.5bn (-€4.4bn). It includes compliance settlement payments of €3.6bn and the fact that 60+ aircraft could not be delivered to airlines in the quarter, as the airlines couldn't travel to pick up the aircraft.
Gross cash position end 1Q2020 was €18.4bn (end 2019 €22.7bn). Airbus secured further credit during March and has a €36.4bn liquidity position as of 31 March.
Due to the unsure market situation, the 2020 guidance is revoked. Airbus and its customers are in intense discussions regarding deliveries. Airlines that have fixed their short term liquidity will take their planned aircraft with smaller adjustments according to Faury.
Many airlines are still securing their survival. Clarity around deliveries for this group is expected in the coming months. By June, Airbus plans to fine-tune the production rate for the year based on this information. At this point, management does not see large changes to the decided production cuts of around one third.
The company is seeing the second quarter as the worst in terms of deliveries and cash drain. The third quarter should see more deliveries, but there remains some cash drain based on the supply chain still winding down to the new production rate. Airbus' goal is to have a balanced cash flow in the fourth quarter.
Commercial aircraft
The month of March introduced severe travel restrictions. As a result, the quarter saw 40 aircraft deliveries less than last year (122 instead of 162 1Q2019), despite a better start of the 2020 production than last year.
More than 60 aircraft were not delivered to end customers. Airlines, especially from China, could not travel to take delivery of their planes.
Airbus considers the A220 and A320 lines as well placed for the future. "I'm very happy we acquired the A220 program, it's a very good aircraft and ideally placed with the A320 and its XLR for the market after the crisis," commented Faury.
"The recovery for widebodies will take longer. With the A330neo and A350, we have a good position there as well. We are well-positioned product-wise for life after COVID," said Faury.
Helicopters
Helicopters had a good quarter. Revenue was up 19% (€1.2bn versus €1.0bn) and operational EBIT up 253% (€53m versus €115m) based on a good delivery mix and increased services.
Defense and Space
The segment lost a large Space customer in OneWeb that filed for Chapter 11 in the quarter. Revenue was stable at €2.1bn as military aircraft and services increased its revenue. Operational EBIT was down, however, €15m versus €101m and the segments restructuring plan will see adaptations. One A400M was delivered in the quarter.