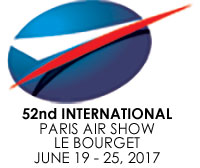 June 21, 2017, © Leeham Co.: "It's all about continuing the development strategy since thirty years" said Mike Delaney, VP of program development for Boeing. "It's about continuing the development strategy for 30 years producing super efficient twins that support point-to-point networks."
Delaney made the remarks at the Paris Air Show about developing the 737 MAX 10 and the NMA (New Medium size Airplane).
Figure 1 shows the Boeing products over the years, with the 737 MAX 10 and the NMA filling the gap between 180 and 270 two class seats (note the 748i is no longer part of the chart). The MAX 10 is in place and a tentative NMA is showing the way into the next decade.
Boeing's development strategy
"We probably have the best lineup ever on the widebody side (Figure 2)," he said. "The 777, which I would say is the all-time best twin, will soon be followed by the even better 777X . The 787-10 complements the range with the best seat mile cost ever."
Delaney then talked about Boeing's recent development execution, Figure 3.
MAX milestones ahead of schedule
"The MAX milestones have continuously been passed ahead of schedule. We now introduce the MAX 10, which we expect to certify and deliver to the first customer by 2020," said Delaney. "Our customers directed us to a simple stretch of the MAX 9 (rather than a more elaborate development, Figure 4). With the aid of a new semi-levered main landing gear and improvements to the wings low-speed aerodynamics, we could lift a longer and heavier MAX 10 off the runway with the MAX 9 wing and engines. By making the third door four inches wider we could raise the exit limit to 230 seats."
Delaney then showed the ubiquitous "it's more economical" slide, Figure 5.
Better than the A321neo
"The MAX 10 is lighter and has a lower wetted area (due to a smaller diameter fuselage)" argues Delaney. (LNC's own checks shows the MAX 10 and A321neo as pretty equal for seat mile fuel burn. The lower bypass CFM LEAP-1B eats up the airframe difference compared with the A321's higher bypass CFM LEAP-1A or Pratt & Whitney GTF).
"We have great aircraft which cover the 3,000nm and the 7,000nm-8,000nm range. A new aircraft, specifically made for covering the 5,000nm range, would, by its economy, unleash new medium range city-pairs," he said.
Figure 6 shows the situation before the availability of the NMA and Figure 7 after introduction of NMA.
The NMA aircraft was showed as a fuzzy background picture to its enabling technologies, Figure 7.
"The aircraft would offer dual aisle comfort with single aisle economics in the mid-2020s, should we decide to develop it," he said (Figure 8).