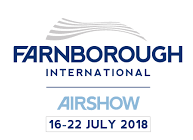 July 23, 2018: More than 1,000 new orders and commitments were announced at the Farnborough Air Show last week, a final tally shows.
The value was more than $128bn.
Credit Suisse issued its post-air show note today with a complete listing.
Orders announced previously but were listed as Unidentified until the air show were not included.