First mover or not, that is the question: A321XLR vs NMA
Subscription Required
Introduction
July 23, 2018, © Leeham News: First mover or not first mover, that is the question.
In a pre-Farnborough Air Show interview with another publication, Airbus Group CEO Tom Enders said Airbus had the advantage of being the "first mover" by acquiring majority control of the Bombardier C Series program.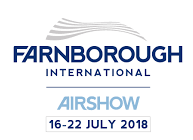 But when it comes to responding to the prospective Boeing New Midmarket Airplane (NMA, or 797), Airbus officials say they are content to wait and watch, willing to let Boeing make the first move.
At the same time, Airbus is proceeding with studies to further extend the range of the A321neo, in the form of the A321XLR. The airplane would have a range of 4,500nm, up from 4,100nm, according to information widely leaked at the air show.
Summary
Airbus looks to squeeze Boeing from the bottom of the NMA market with A321neo improvements.
Boeing sales chief dismisses A321XLR as a sub-set of a sub-set.
But others see the basic A321 design as more flexible than the 737 MAX.
Airbus CEO Guillaume Faury
Related stories
To read the rest of the article Login or Subscribe today.
Category: Airbus, Airlines, Boeing, Farnborough Air Show, Middle of the Market, MOM, New Midmarket Aircraft, NMA, Premium
Tags: 797, A321XLR, A330-800, Airbus, Boeing, Farnborough Air Show, Guillaume Faury, Ihssane Mounir, Middle of the Market, MOM, NMA