Airbus' A320neo Plus, A350neo and new single-aisle airplane
Subscription Required
Introduction
Nov. 26, 2018, © Leeham News: There are few secrets that stay secret for long in commercial aviation.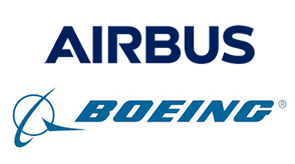 Airplane concepts are discussed with customers. Information must be shared with suppliers. And then there's the manufacturer's own website.
Bloomberg News reported last week that Airbus is looking for help to design the A320neo Plus, an entirely new single aisle airplane and a re-engined A350, the A350neo. All this came from Airbus' website, Bloomberg reported.
Some of this is old news.
Summary
The A320neo Plus concepts have been around for a few years.
The idea that Airbus has conceived a new single-aisle airplane is not new, either. It's shown open-rotor and futuristic design concepts at air shows, conferences and earnings meetings for years (as has Boeing).
Although not mentioned in the Bloomberg article, a new wide-body airliner is also something Airbus conceived as a possible response to the Boeing New Midmarket Airplane—this isn't new, either.
What is new is the prospect of an A350neo. The airplane has been in service only a few years, but if one stops and thinks about it, a neo is already a logical progression.
To read the rest of the article Login or Subscribe today.
Category: Airbus, Boeing, E-Jet, Embraer, Premium, Rolls-Royce
Tags: 737, 737-10, A220, A320, A320neo Plus, A321LR, A321NEO, A321XLR, Airbus, Boeing, EJet E2, Embraer