By Bjorn Fehrm
Subscription Required
Introduction
June 6, 2019, © Leeham News: There are growing rumors Airbus will launch the extended range A321XLR at the Paris Air Show on June 17th. The aircraft will get more fuel and takeoff weight to enable an A321 to fly longer routes, penetrating deeper into the US and Europe for a trans-Atlantic use case.
Operators can now choose between longer routes than for the A321LR or the same routes while carrying more passengers. We use our performance model to find out the limits of this trade.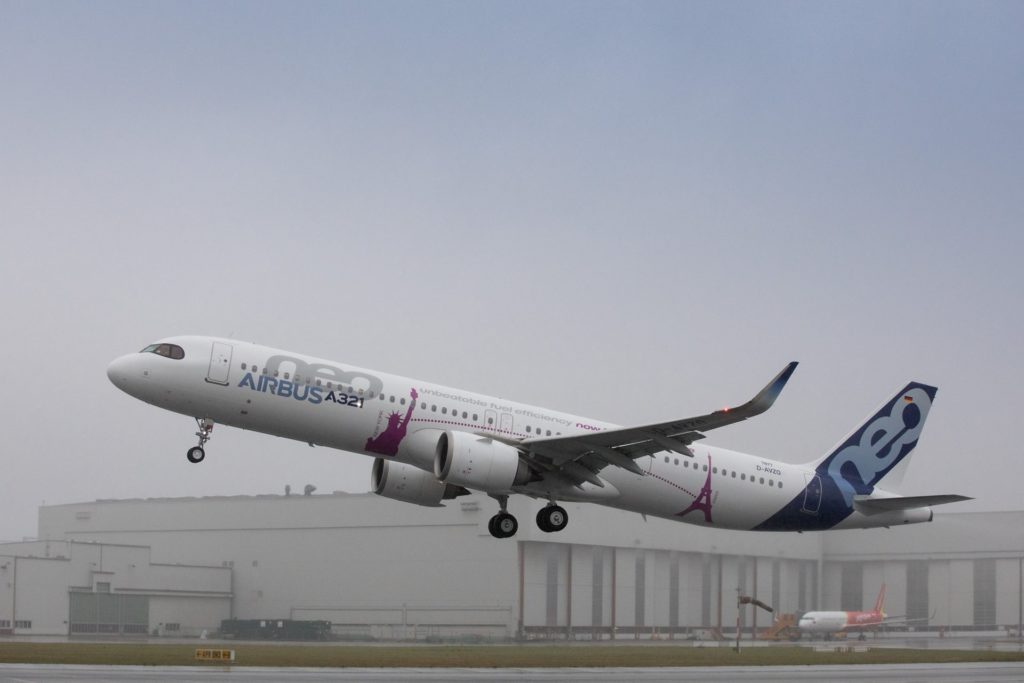 Summary:
The A321XLR turns the trans-Atlantic capability of the A321LR from coast to coast opportunities into a mid-US to mid-Europe capability.
As the seat mile cost of the A321LR and A321XLR are competitive with the A330neo and Boeing 787, the A321XLR opens for thin and long service to several new city pairs.