Subscription Required
Introduction
As Brazil's budget airline GOL reportedly evaluates whether to acquire 20 Boeing 737-7s or Embraer E-195 E2s, the principal of the "CASM Paradigm" is a concept worth examining.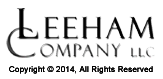 This head-to-head evaluation of the E-195 E2 and the 737-7 MAX is a rarity. Typically the head-to-head involves the Bombardier CS300 and the Airbus A319neo. All three have the same seating capacities. The E-195 E2 has slightly fewer passengers than the 737-7 with similar seat pitch.
The competition is also what might be seen as a contrary competition. Airframers agree: the airline industry is upgauging. Capacity discipline, long elusive until after the global financial collapse of 2008, has been driving load factors higher. But lowering unit costs, or the Cost per Available Seat Miles (CASM) has long been the principal measure by which airlines, OEMs and aerospace analysts measure efficiency.
Although Trip Costs of aircraft operating over a route is important, the trend toward upgauging at all levels clearly is the driving force.
Embraer takes a different view, arguing that trip costs and a smaller airplane should trump the CASM obsession. A smaller airplane will mean higher yields, EMB says. A larger airplane provides lower trip costs but drives yield lower.
We visited Embraer's headquarters earlier this month and received a full briefing on what EMB calls the CASM Paradigm. In our report today, we detail the presentation and discuss other considerations beside CASM vs Trip Costs that drive the size of the aircraft acquired.
Summary
The CASM Paradigm becomes a vicious, circular cycle, driving airlines to larger aircraft but lower yields.
Extra seats on larger aircraft mean lower unit costs but at the cost of profits.
Scope Clauses remain an issue in the US.
Connecting traffic, pay scales also are issues.
We analyze the operating costs of the E-195 E2 vs the 737-7.
We discuss the GOL competition.