Introduction
28 May 2015, C. Leeham Co: I am in Toulouse today attending Airbus Innovation days for Leeham News. It has been a good day's briefings and I have presented what was perhaps the biggest change since we last met Airbus in the article "Airbus A350-1000 getting real".
Apart from this program, there were more standard updates on Airbus other activities and programs. Here follows a rundown on these updates in a more paraphrased form.
Economy travel will change
There have been large changes in the airline industry for the last 30 years for the premium classes of flight: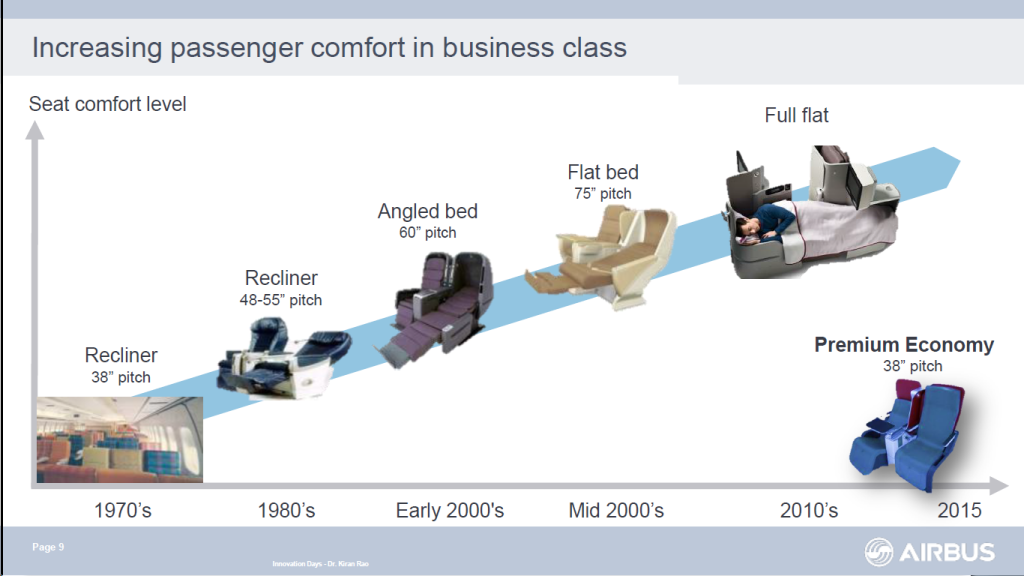 But business travel is not an expanding market: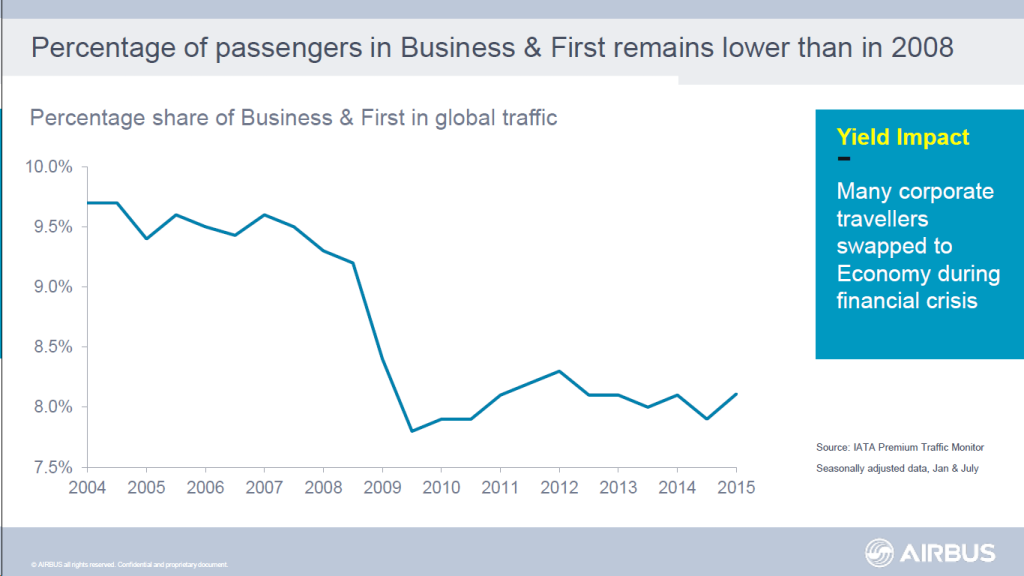 The growing middle class of emerging countries is the real expanding market: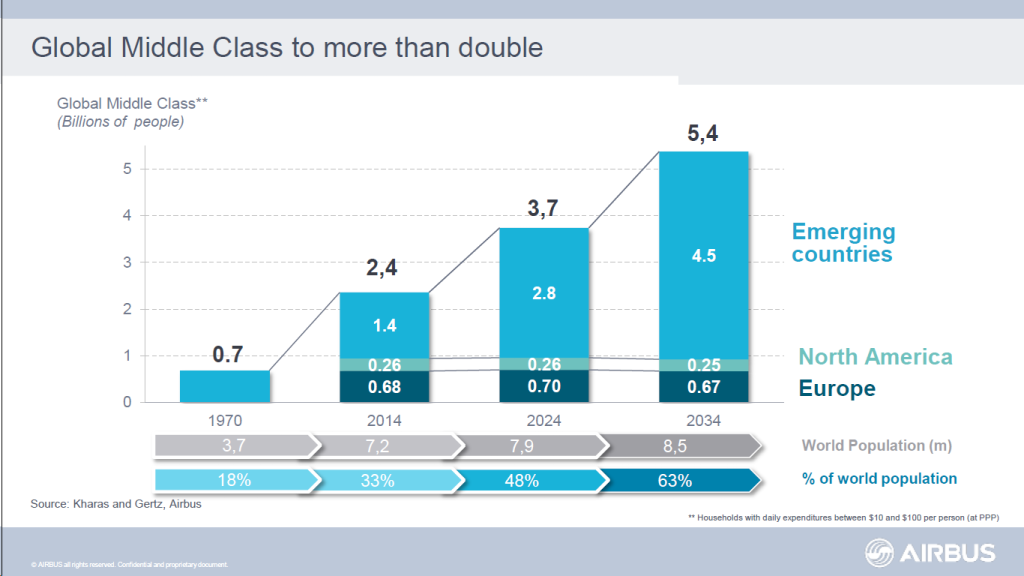 It is therefore time to do something about the huge passenger market travelling at economy rates: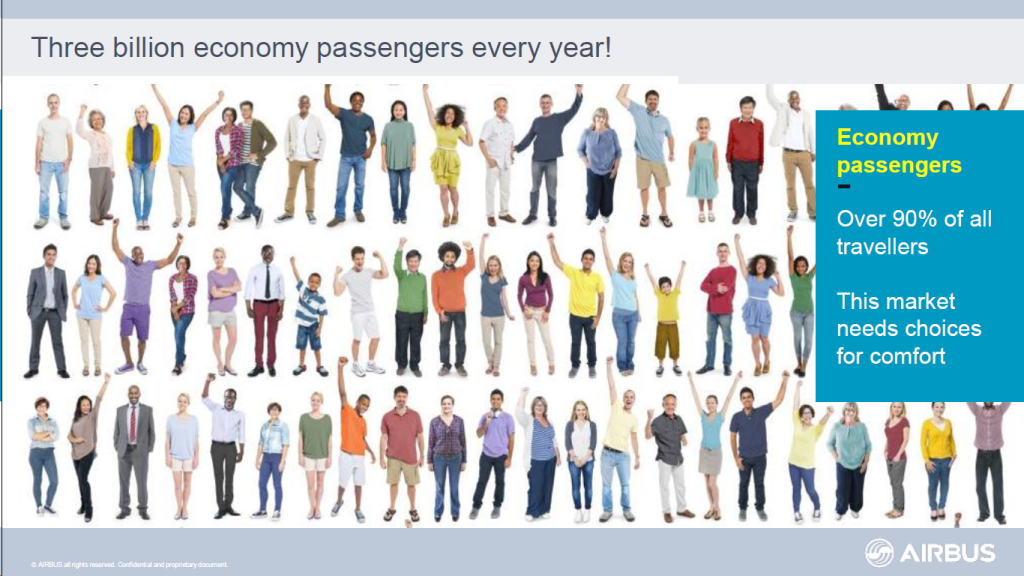 This large market is not homogeneous: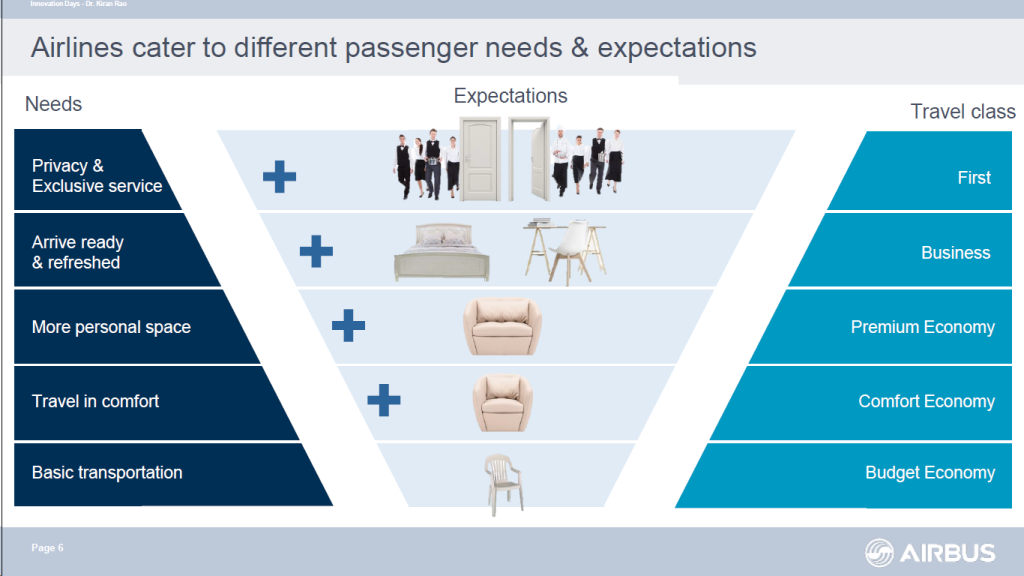 This results is a more and more segmented offering in economy class: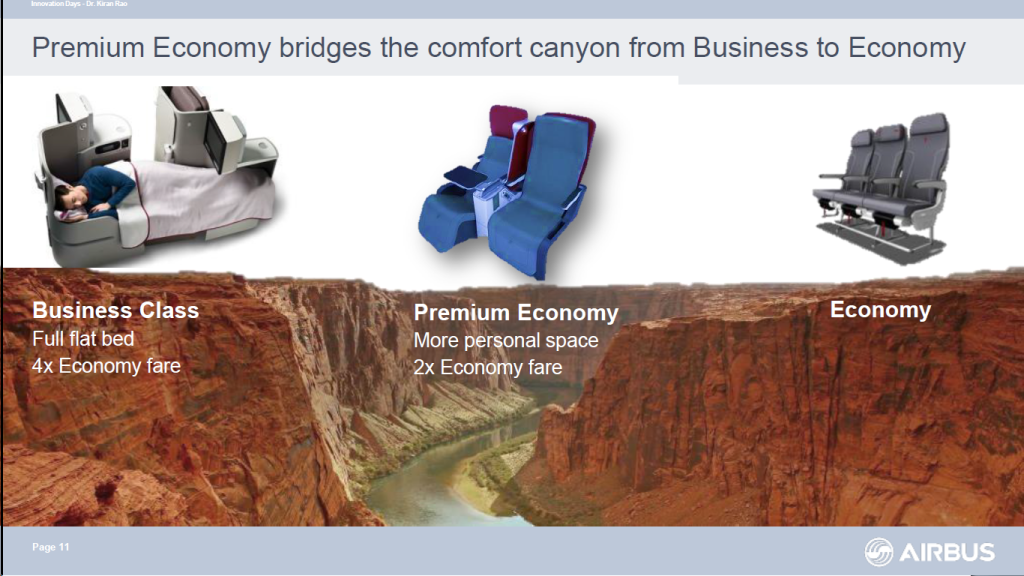 Premium economy will be more and more standard for a mark up fee to economy and a stripped economy offering, basic economy (Web booking, buy drinks, food…) will also be offered.
Airbus program updates
A320 program:
Is moving to rate 50 in 2017. Airbus is now looking into increasing that to rate 60 by 2018, decision before end of year.
A320neo testing now with three aircraft, with the first CFM LEAP aircraft becoming airborne last week.

Pratt & Whitney GTF is on the ground for a week for a minor update to a compressor seal.
Certification and EIS on track for October delivery to Qatar Airways.
A330 program:
Delivery of A330-300 342t to Delta Air Lines during the day, program started summer 2012.
First sales of A330R (A330ceo with high density interior and papered low MTOW) to be announced at Paris Air Show.
Airbus confident they can sell enough A330ceo to stay with rate six per month for next year.
A330neo program started and on track, takes many experiences from A320neo but is easier to do as engine, Rolls-Royce Trent 7000, is mature (essentially a Trent 1000-TEN with simplified gearbox).
 A350 program:
Good operational experience. Over 11 hours daily utilization with good reliability level.
Delivery to date only two aircraft to Qatar Airways as batch two aircraft have needed around two months of rework (traveled work from Pre-FAL, many little things that have consciously been planned to be completed at FAL, to keep time plan according to discussion with Evrard). As this rework will diminish for later batch two aircraft (MSN 5 to 20) and almost disappear for batch three aircraft, the FAL will increase deliveries with first Vietnam Airways aircraft in June and first Finnair aircraft in September. Then deliveries increase so that 15 aircraft can be delivered this year.
A380 program
Considerable efficiency gains to be made by reconfiguration of cabins, also for smaller details like combined Flight and Cabin crew rests and change of place of First cabin to upper deck with Premium economy on First's lower deck forward part.
Denser and more segmented seating capacity with premium economy and 11 abreast basic economy.
Summary
Airbus CEO Fabrice Bregier finished the day by saying that what the audience is seeing is a changing Airbus. The large developments are now behind Airbus and the next decade will see smaller incremental improvement programs. He said that it is to early to say when an A380neo will be part of this incremental process but he was convinced it will happen one day.