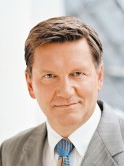 18 September 2015, ©. Leeham Co: The debate around the market's two single aisle combatants is quite heated, with fans of the one side saying "the limited space for a high bypass engine on the 737 MAX will cripple it forever" and the other side saying "the tighter design of the 737 will make it highly competitive against the A320neo, it is the A320 which has a weight and size problem".
One of the arguments is that each inch of engine fan diameter brings 0.5% in increased propulsive efficiency. Therefore the A320 with up to 81 inches fans will win against the 737 MAX, which has a 69 inch fan. Having all the tools to check out if this is really the truth, I fed our airplane model with all the facts and looked at the result. It's not so easy, guys…
Engine efficiency
In our series Fundamentals of aircraft performance, we described the principal physics behind engine thrust in Part 2 of the series. It was described as:
Engine thrust = air mass moved * air mass over-speed
The turbofan engine is an air pump and it gets its thrust by pushing air out the back faster than it enters at the front. Air is quite heavy (1.2kg/m3 at sea level, one-third to one-fourth of that at altitude), and when 200kg of air gets accelerated to 100m/s over-speed by our high bypass engine, we get our cruise thrust of 20,000N or 4500lbf per engine for an A320/737 aircraft.
The engines propulsive efficiency is made up of:
2 * aircraft speed / aircraft speed + engine jet speed
The aircraft travels at M 0.78, which is around 250m/s. It means we have 2*250/250+(250+100), which is 500/600 = 0.833 or 83.3% propulsive efficiency. If we want to increase this efficiency by 0.5%, we need to decrease the engine jet speed with 4m/s to 250+96 m/s.
Note that we have defined how we get increased propulsive efficiency and By Pass Ratio (BPR) is nowhere in sight! Propulsive efficiency is 100% coupled to the over-speed of the engine's air-mass flowing out the back (which is called its specific thrust by the experts). The BPR comes in way later and as a by-product of regaining thrust when the over-speed of the air goes down.
Now we have an engine with 83.8% propulsive efficiency but it only generates 200*96=19,200N or 4,317lbf of thrust. To get back to 4,500lbf, we have to increase the air mass with 8.5kg/s. The way to do that is to increase the fan area so more air passes the fan.
If our mantra of 0.5% efficiency increase per inch of fan should work, we should only need to increase the fan area with one inch diameter to get this increase in air mass flow (everything else being constant). In practice, we need a bit more. The one inch buys something like 0.4% propulsive efficiency increase. Finally it is this increase of air mass through the fan to regain our thrust that increases our fan size and mass flow and therefore BPR.
Drawbacks of increased BPR
Engine manufacturers have known the drawbacks of increased propulsive efficiency since the invention of the jet engine. As shown, it demands more air through the fan and therefore a larger fan and fan case. This increases engine weight and the engine's and nacelle's diameter. So while we have an increase in the engine's efficiency, we have a decrease in the aircraft's efficiency. What counts in the end is the total airplane efficiency increase.
Let's use our example to understand these effects. We have an A320/737 style aircraft and equip it with two different engines, one an 81 inch engine and one with 91 inches. The latter has 5% better Specific Fuel Consumption (SFC) as per our mantra.
The first thing that happens in that the 5% lower SFC buys us an increase in max range from 3500nm to 3730nm. Then we start to include the drag of two nacelles, which are 10 inches larger. This cuts our range gain from 230nm to 160nm. Then we increase the aircrafts weight with 2*200kg, a low weight increase for engines and nacelles which are 10 inches larger. Now we are down to 110nm range increase. This means our engine gain of 0.5% gets more than halved on the aircraft level.
Summary
One shall always be suspicious of "simple marketing truths," especially when they are formulated by the gaining party in a competitive situation. By a check with the rather simple fundamentals of aircraft turbofan engines, we can understand what brings an increase in engine propulsive efficiency and what affect it has on aircraft level efficiency.
In our example, we see that an increase of fan diameter enables a higher propulsive efficiency (by virtue of lower specific thrust that we can compensate with more air mass). But we also see that the engine efficiency increase gets halved by aircraft level effects.
This does not mean that lower specific thrust with increases in fan flow and thereby BPR is a negative. If done correctly, it has a positive effect. It is just not the Holy Grail that marketing mantras portrays it to be.