Sept. 17, 2018, © Leeham News: The surprise resignation last week by Eric Schulz as Chief Commercial Officer for Airbus re-opened the door for the man who should have been named in the first place, Christian Scherer.
Scherer spent the last two years as CEO of ATR, which is 50% owned by Airbus, but his lineage is pure Airbus.
His father, Gunter, was one of the original Airbus pioneers. He was a flight engineer on the early A300B2 test flights when Airbus was formed. Gunter died in May.
Christian joined Airbus in 1984. Since then, he was Head of Contracts, Leasing Markets and Deputy Head of Sales as well as Head of Strategy and Future Programmes. At Airbus Defence and Space, he headed Marketing & Sales. He was named CEO of ATR in October 2016.
Passed over
Scherer was passed over for Schulz in January when legendary super-salesman John Leahy retired. The Board of Directors insisted on an outsider (which is what cost Leahy's initial successor, his deputy Kiran Rao, the position). Even though Scherer hadn't been at Airbus for more than a year at that point, the Board—reacting to scandals and federal investigations in the UK, France and Germany—insisted that someone not affiliated with Airbus succeed Leahy.
Schulz was an odd choice. Although coming from Rolls-Royce and certainly knowing the airline industry, he was a production guy, not a salesman. The Rolls-Royce name at the time was pretty much mud with many airlines operating the Trent 1000 on Boeing 787s. Technical issues grounded upwards of 50 787s and severely restricted operations on scores of others. Rolls and the 787s still have issues.
Lagging sales
Airbus sales have been lagging Boeing all year. The Farnborough Air Show in July was Schulz' first opportunity to face off with Boeing at a high-profile international event and Boeing pretty much cleaned Airbus' clock. All but a handful of Airbus' announcements were MOUs and LOIs and scores were with unidentified airlines. (Boeing also had an unusually large number of unidentified customer announcements.) Few  of these to date have been converted to firm contracts.
But it was an internal power struggle that apparently cost Schulz his job. The squishy Farnborough deals should be firmed up by year-end, so this wasn't the issue. Reuters reported that Schulz engaged in a power struggle with Airbus Commercial president Guillaume Faury and lost. LNC was told roughly the same thing.
Scherer's return
Scherer's appointment in 2016 as ATR CEO seemed to me at the time to be out of place, given his intricate background and responsibilities at Airbus up until then. The challenges were at Airbus, not ATR.
The turboprop manufacturer held 80% of the backlogs vs the ailing Bombardier and its Q400. Airbus blocked any effort to allow ATR to come out with a new generation, 90-seat turboprop to replace the aging ATR-42/72 design. Scherer favored a new design, but with Airbus holding 50% of the stock, it could and did block any move to create a new airplane.
Scherer's position at ATR seemed to me to be a holding pattern. He did return ATR to the North American market (albeit in a freighter version only), where the Q400 held a monopoly. Even though ATR's return was for the F model, it nevertheless was a decades-long desire to get back here.
With his return to Airbus, I look for momentum to return as well. This year has been at best a holding pattern as the transition from Leahy to his successor began.
Scherer has his work cut out for him.
The A330-800 so far is still born. The A330-900 is struggling. The A350-1000, a very good airplane, ironically may be too big as the industry re-sizes to smaller wide-bodies more akin to the size of the A350-900 and the 787-9/10.
There's the question of how to deal with the prospect of a Boeing NMA. Does Airbus launch yet another sub-type of the A321neo in the form of the XLR? Does it go a step farther and launch the A321Plus? Does it wait for Boeing to launch the NMA or take a pre-emptive move?
As the former Head of Strategy and Future Programmes, Scherer's experience will be important.
I look for good things at Airbus with his appointment. This is needed. This year has, so far, been quite underwhelming.
Eye catching email
I, like all my journalist peers, get loads of emails pitching this or that. Most have staid Subject Lines. Thus, it was one received last week that caused me to double take.
The sender was "Air G.A.N.G." The subject line was "The G-Spot of Europe."
"WTF" (not in an acronym) was my reaction.
The window pane preview showed "G.A.N.G" stood for Global Aviation Network Gathering, illustrated by a couple in Black Tie and formal Gown attire. Scrolling down took me to this embedded video: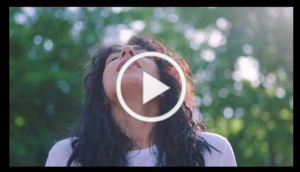 Being the insatiably curious reporter I am, I clicked on it, which took me to a 15-second YouTube entitled Vilnius-the G-Spot of Europe. Watching the video is actually anti-climactic, but on the right hand side of the YouTube page displayed another G-Spot video with a man (ponder that for a moment). It was also promoting Vilnius.
The email was promoting the Air Convention conference in Vilnius next week. It was hands down the most stimulating email pitch for a conference I've ever seen.