Nov. 18, 2020, © Leeham News: LNA today launches a new feature, a periodic podcast about key issues of the moment.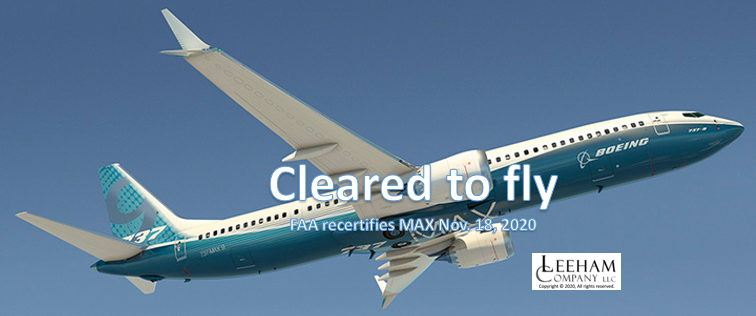 Called "10 Minutes About," the podcast is—as the title says—10 minutes about the issue selected. This time frame is short, to the point and doesn't take too much time from the listener.
Today's launch podcast is 10 Minutes About the 737 MAX Return to Service. The US Federal Aviation Administration today recertified the MAX.