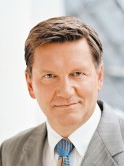 September 16, 2016, ©. Leeham Co: In our Corners on East bloc aeronautical industries, we will now look at the main Russian civil aircraft companies. There is one overall company since 2006, United Aircraft Corporation (UAC).
This is a state-owned holding which incorporates 30 of the main companies from the Soviet times, employing 100,000 people. The aim is to coordinate and optimize Russia's project and production resources around the present aircraft and the future projects that Russia can afford to drive.
UAC consolidates several company groups that were formed after the fall of the Soviet Union 1990 and up to the formation of UAC in February 2006.
We will now dissect the main UAC groups and companies that are involved in civil aircraft development and production. Read more