Part 2: Boeing 757: Airbus A321neoLR as a replacement on long and thin routes
Subscription required.
By Bjorn Fehrm
Part 2 of 3
Introduction
In Part 2 of our three-part 757 Replacement analysis, we take a close look at Airbus' new 97 tonnes take off weight A321neo, revealed by Leeham News and Comment October 21. We call the 97t airplane the A321neoLR (Long Range); Airbus has yet to name the aircraft, which it began showing to airlines last week.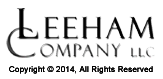 We analyze the A321neoLR's capabilities and limitations when compared to the aircraft it intends to replace, the Boeing 757-200W. We have chosen to do so using a real airline configuration as opposed to an OEM's typical seating layout. By comparing the 757-200W and the A321neoLR over the route structure that United Airlines is using the 757 today, we can better see the characteristics of the A321neoLR and what operational consequences the differences between the types would mean for the airlines. Before we start, a short recap of Part 1 about the 757 and its replacement candidates. Here is what we found:
the seating capacity of the A321 is within 10 seats of the 757-200 in a standard configuration; the 737 MAX9 is trailing with about 20 fewer seats.
the myth about the strong engines of the 757 is just that, a myth.
the good field performance of the 757 is coming from its wing more than any advantage on the engine side
the A321neo and 737 MAX9 were hindered in their capability to replace the 757 for long and thin international routes by characteristics that can be changed. For the A321neo, this may be accomplished with rather modest changes to Max Take Off Weight (MTOW) and tankage. For the 737 MAX9, more elaborate changes to the wing and engines are required, both hard to do.
Summary, Part 2
We will now look in detail on the changes Airbus is doing on the A321neoLR, what each change brings and any restrictions that remain.
We will also detail why we think it will be harder for Boeing to match the A321neoLR with a 737 MAX9 development.
We detail prime, present 757W long-thin routes.
We present 757W international, A321neoLR and 737 MAX9 "long range" configurations.
We provide economic comparisons such as Payload-Range charts and Fuel consumption per trip and per seat diagrams.
In the final Part 3, will look at Boeing's alternative to an A321neoLR, a clean sheet New Single Aisle (NSA) and a prospective Small Twin Aisle (STA) design and how much such an approach would surpass the A321neoLR on medium and long haul networks and when it could be available.
To read the rest of the article Login or Subscribe today.
 Category: Airbus, Airlines, American Airlines, Boeing, CFM, Delta Air Lines, GE Aviation, Pratt & Whitney, Premium
 Tags: 737 MAX, 737/757 replacement, 737NG, 757-200W, A320NEO, Airbus, American Airlines, Boeing, CFM, Delta Air Lines, GTF, Pratt & Whitney