By Bryan Corliss 
March 3, 2023 © Leeham News – The manufacturing errors its team made on Boeing 737 MAX fuselages will cost Spirit AeroSystems at least $31 million to fix, with work on the units still at the Wichita factory going on until the end of July, the company reported this morning.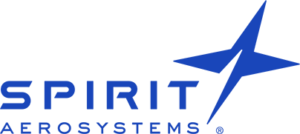 But that's just the start, Spirit executives warned.

"Additional costs are expected, including costs Boeing may assert to repair certain models of previously delivered units in their factory and warranty costs related to affected 737 units in service," the company said in its quarterly earnings release.  
The time and cost to make those repairs will have to be determined on "a unit-by-unit analysis," Spirit said, adding that it "cannot reasonably estimate the remaining potential costs at this time."   
Repairs to the fuselages on hand in Wichita will cost $100,000 to $150,000 each, the company estimates. Spirit has revised its manufacturing process and implemented new quality controls, the company said.
Overall, Spirit reported an operating loss of $95 million for the quarter, which more than doubled its losses in the first quarter of 2022. The growing losses came even though Spirit increased revenues by 22% year-over-year, to $1.4 billion. 
Spirit said that since the close of the quarter on March 30, it has received $230 million in cash advances from customers, of which $180 million has come from Boeing. It will receive another $50 million in advances later this year. Spirit is to repay those advances in 2024 and 2025.
Some 750 737s to be inspected, may need rework
Spirit to increase 737 rates in August, October
Deliveries to Airbus to be down this year
'Fragile' supply chain remains an issue  
'Primary object is to reward our IAM colleagues'