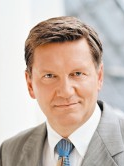 09 October 2015, ©. Leeham Co: Last week an Airbus A320neo prototype with Pratt & Whitney's (PW) GTF had a problem while testing hot and high conditions at Al-Ain airport in Abu Dhabi. The engine suffered a rubbing problem and PW and Airbus decided to replace the engine before returning the A320neo to Toulouse.
I had the opportunity to discuss what happened with PW people at ISTAT this week and decided it makes for a good follow up to our two other engine Corners to write about what happened and how serious it was.
The problem was compressor blades rubbing against the compressors stator wall. PW knew that this engine individual could have that problem. They saw when assembling the engine it was a bit tight in the compressor area. PW said they told Airbus there was a risk with this particular unit, and sure enough, there was rubbing to be seen when they boroscope checked the engine after the test.
Here what it was all about and what to do about it. Read more