June 20, 2019, © Leeham News: Boeing gets a Letter of Intent for 200 737 MAXes from International Airlines Group (British Airways, et al), announced Tuesday at the Paris Air Show.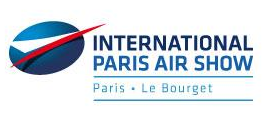 Today, Airbus complained the deal came as a surprise—there hadn't been a tender, Airbus had no chance to bid.
Christian Scherer, meet John Leahy.
Scherer is Leahy's successor, and like Scherer, Leahy was blindsided in 1996 when American Airlines signed a 20-year exclusive procurement deal with Boeing.
Then, Delta and Continental airlines did the same.
Leahy complained bitterly that he didn't know of American's deal and had had no chance to bid.