By the Leeham News Staff
Updated with details of Air France – KLM order
Dec. 16, 2021, © Leeham News: When Boeing decided to drop its joint venture plan with Embraer, there were good business reasons to do so.
The grounding of the 737 MAX was dragging on much longer than anyone ever expected, and there was no end in sight. The coronavirus infections exploded into a global pandemic the month before. Air transportation plunged as much as 95%. Airlines were grounding fleets and some, at that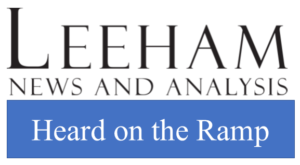 point, looked certain to go bankrupt or go out of business. Boeing was bleeding cash and debt exploded by more than $20bn. The company was in survival mode.
Embraer faced the same industrial and customer challenges Boeing did. And while none of its airplanes were grounded, the E175-E2 turned out to be an airplane with no customers because the US market for which it was designed disappeared. Restrictions in pilot contracts limiting the weight of airlines in regional operations killed the airplane.
Finally, Embraer's market value at the time the joint venture was agreed was set at $4.5bn. By April 2020, it had fallen to $1.25bn. Given the business environment and the drop in value, why pay the higher price?
With Qantas Airways abandoning Boeing, we now know why going through with the deal may have been smart.