Subscription Required
LNC's Corporate and Enterprise subscribers received this Jan. 3.
Jan. 8, 2019, © Leeham News: Airbus is positioned to out-deliver Boeing this year, boosted by the addition of the Bombardier CSeries acquisition last year.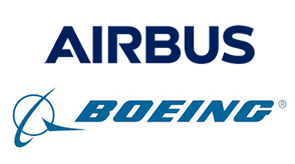 LNC projects that Airbus will deliver nearly 950 airliners this compared, compared with Boeing's projected deliveries of about 890 jets.
These are LNC forecasts, not those of the manufacturers. Guidance for the year should come on their respective year-end earnings calls: February for Airbus and Jan. 30 for Boeing.
To read the rest of the article Login or Subscribe today.