Subscription required
By Bryan Corliss

Feb. 8, 2023, © Leeham News – Spirit AeroSystems plans to deliver 42 new-built 737 MAX fuselages a month to the Boeing Co. by the end of this year, executives said Tuesday.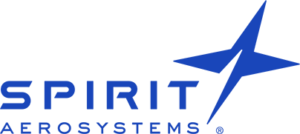 Whether that's how many 737s Boeing is delivering to customers is not for Spirit to say, CFO Mike Suchinksi told analysts during the company's year-end earnings call.
"What Boeing delivers to their customers is, we have no purview. That's on the Boeing side," he said. "We're just trying to communicate to you what the contract schedules have been and what we expect to produce internally and what we expect to ship to Boeing and to get paid for." 
But Spirit and its suppliers still have major challenges to overcome before they can get to those higher rates, Suchinski and CEO Tom Gentile warned. The company, which struggled through a tough year in 2022, is making major cash outlays in early 2023 to acquire the people and materiel it will need to reach those higher rates, and that will weigh on profitability for the next few quarters.
Losses doubled in fourth quarter
Outlook: 420 737s and 650 A320s
Some suppliers in 'deep distress'
Spirit hiring, but new workers need time