By Judson Rollins
March 13, 2019, © Leeham News: The traveling public's faith in Boeing – and that of regulators in dozens of countries – has clearly taken a beating.
The 737 MAX has now been grounded or banned in nearly every jurisdiction in which it was operating just a few days ago.
Sunday's tragic accident in Ethiopia bears an uncanny resemblance to the circumstances of the October crash of Lion Air 610, a fact which Boeing has tried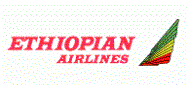 to downplay by arguing that both accidents are still under investigation. The earlier accident is widely believed to have been caused by repeated nose-down trim responses driven by the MAX's Maneuvering Characteristics Augmentation System (MCAS), which in turn may have been influenced by inputs from a faulty angle-of-attack (AOA) sensor.