June 17, 2019, © Leeham News: The Paris Air Show opens today and the elephant in the room is the Boeing 737 MAX.
There is no telling when the airplane will get FAA approval to return to service. According to some news reports, Boeing will hasn't turned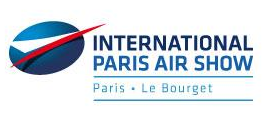 over the MCAS revisions to the FAA for review, testing and approval.
The acting administrator of the FAA said he expects the MAX to be back in the air by the end of the year. Some leapt to the conclusion this means December—and it may, but let's remember September, October and November are before the "end of the year," too.
There's no telling how other global regulators will act, and when, to conduct their own review and approvals. Airlines would like a global action. It's tough to tell customers one country sees the airplane as safe but others don't.
---
Leeham News will be at the Paris Air Show this week, with coverage by Scott Hamilton, Bjorn Fehrm and Judson Rollins. All coverage will be open to all readers.
---