By Scott Hamilton
Dec. 3, 2020, © Leeham News: Ryanair today announced an order for 75 Boeing 737-8 200 MAXes.
This is the first big order for the airplane since the March 10-13, 2019, grounding. It's the first since the US Federal Aviation Administration and Brazil's ANAC lifted their grounding orders last month.
Europe's EASA plans to lift its grounding order in January. Ryanair, of Ireland, can't fly the MAX until EASA acts.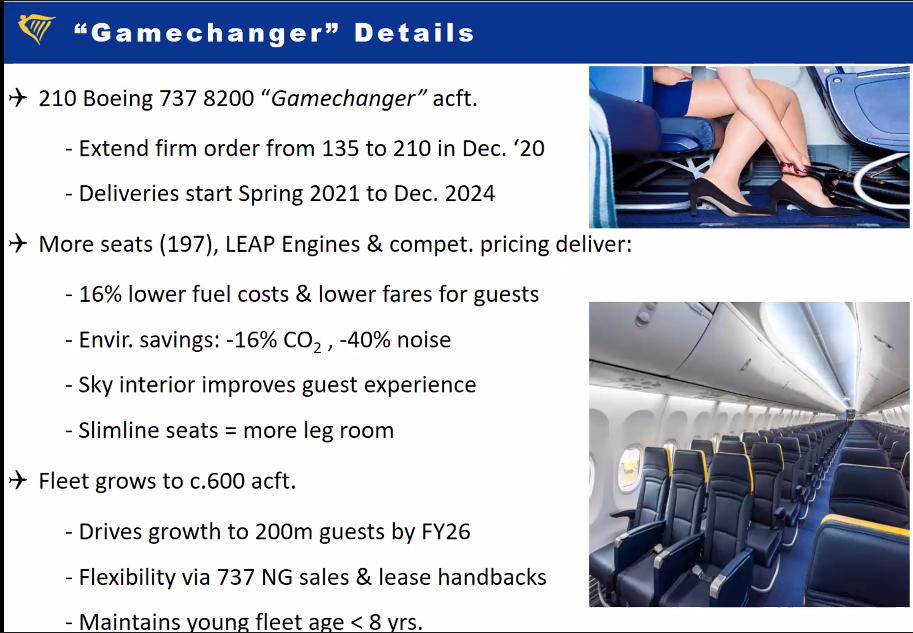 The deal is a boost for Boeing and a vote of confidence in the MAX. The global fleet was grounded following the second of two fatal accidents.
Order was expected
Ryanair was expected to eventually place an order for the airplane. It had 135 orders already and it operates about 450 737s of all types now. Its Group CEO, Michael O'Leary, is a loyal Boeing customer. He's also well-known for taking advantage of situations in which he can get bargain-basement pricing.
The deal has a list value of $7bn. But with discounts, the true value is estimated closer to $3bn or less. Neither Boeing nor Ryanair commented on pricing. He said the discount "was not enough," calling it a "modest discount."
"We don't feel a need to discount our way into the marketplace," said David Calhoun, CEO of Boeing.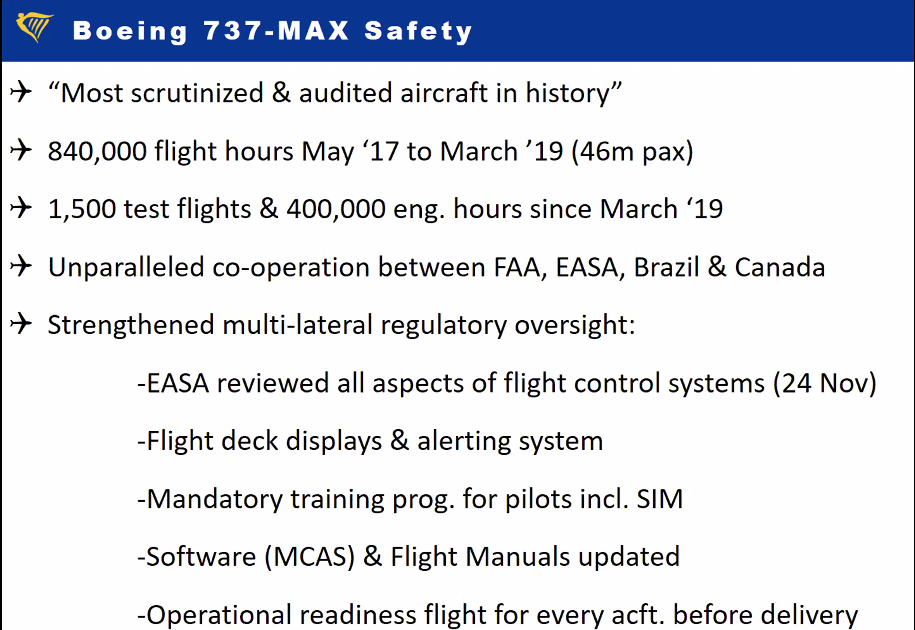 Ryanair now has orders for 210 737-8-200s, which is also called the 737-8200.
Boeing's press release uses the term MAX in the headline but not in the text. O'Leary generally avoided using the term MAX, preferring the "8200" designation. This continues the apparent trend away from the damaged MAX brand. (Ryanair's slides did mention "MAX.") Calhoun said there is no rebranding underway. The MAX is part of the 737 family. "There is nothing cute going on," Calhoun said.
O'Leary said the order will be "compressed," to accelerate delivery over the next five years.
Recovering from COVID
Depending on how quickly Europe recovers from COVID,
"This is the most scrutinized, most audited airplanes in history," O'Leary said. Ryanair has three MAX simulators. Flight crews are going through training. "I cannot tell you how confident we are" in the safety of this aircraft.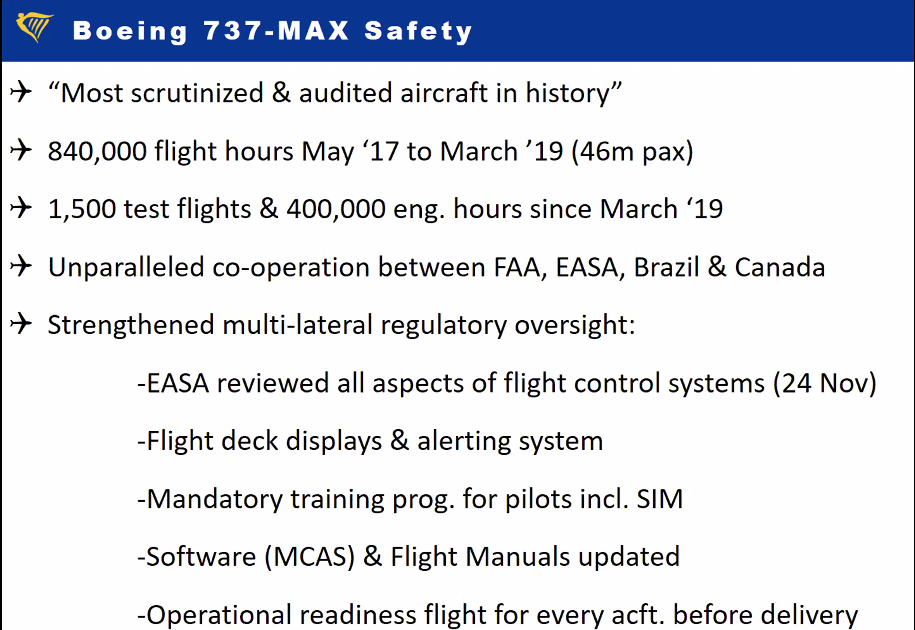 Calhoun said he "always had faith" the order book will begin filling as vaccines became available. "I am confident this is the beginning."
O'Leary said confidence in Boeing began when the new management team of Calhoun and Stan Deal, named president of Boeing Commercial Airplanes, came on board in January and October.
"There is going to be a very strong recovery next year" as vaccines come on board, he said.
Future orders, no tariffs
O'Leary said he is discussing an order for the 737-10 MAX. He also predicted that when Joe Biden becomes US president Jan. 20, the trade war between the US and Europe will be resolved. This will remove tariffs on Boeing and Airbus airplanes, he predicts.