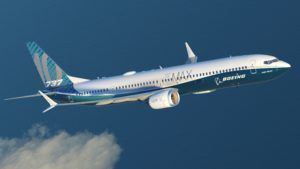 Subscription Required
Introduction
March 7, 2017, © Leeham Co.: If Boeing builds the 737-10, which appears increasingly likely, will customers come?
This is always the multi-billion-dollar question for any aircraft and engine manufacturer.
For Boeing, launching the 737-10 is a low-risk, and in the eyes of many, futile effort to stem the bleeding of market share between the MAX 9 and its rival, the Airbus A321neo.
"That's the most absurd thing I've ever heard. What is he, flying downhill?" Airbus' John Leahy reacting to claims by Boeing's Randy Tinseth that the 737-10 has more range than the A321neo.
Depending on who's counting and how the numbers are calculated, the A321 sales outpace the MAX 9 by a factor of four or five to one. LNC calculated last year that the ratio is more likely 3:1, identical to the market share split between the predecessor airplanes, the 737-900ER and the A321ceo.