By Bjorn Fehrm
In our first article on how to understand the fundamentals that make up airliner performance we defined the main forces acting on an aircraft flying in steady state cruise. We used the ubiquitous Boeing 737 in its latest form, the 737 MAX 8, to illustrate the size of these forces.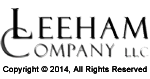 Here a short recap of what we found and then some more fundamentals on aircraft's performance, this time around the engines:
When flying steady state (Figure 1) we only need to find the aircraft's drag force to have all important forces defined.
The lift force is given as equal to and opposite to the aircraft's weight and the tail downforce that we need to add to this was small. We also presented the two classes of drag that we will talk about:
Drag independent of lift or as we often call it drag due to size as almost all drag components here scale with the aircraft's size.
Drag due to lift or drag due to weight as we call it as this drag scales with weight when one flies in steady state conditions.
We could see that the aircraft's flight through the air created a total drag force of 7900 lbf, Figure 2 ( lb with an f added as we prefer to write it as this is a force and not a measure of mass. Mass we denote with just lb or the metric units kg or tonne = 2205 lb).
We also learned that if the drag is 7900 lbf then the engine thrust is opposite and equal. It is then 3950 lbf per engine when cruising at our mean cruise weight of 65 tonnes or 143.000 lb on our 1000 nm mission. Drag due to size consumes 63% of our thrust and drag due to weight 37%. Read more