easyJet's 'neutral' engine: We were amused at the Airbus photo release concerning easyJet firming up its orders for 100 A320neos, announced at the Paris Air Show. In the past, aviation geeks scrutinized the photos to see what engines were depicted to gain a clue if an engine order wasn't announced with the airframe order. With the easyJet photo release, Airbus entitled it, Airbus "A320neo easyJet Neutral engines."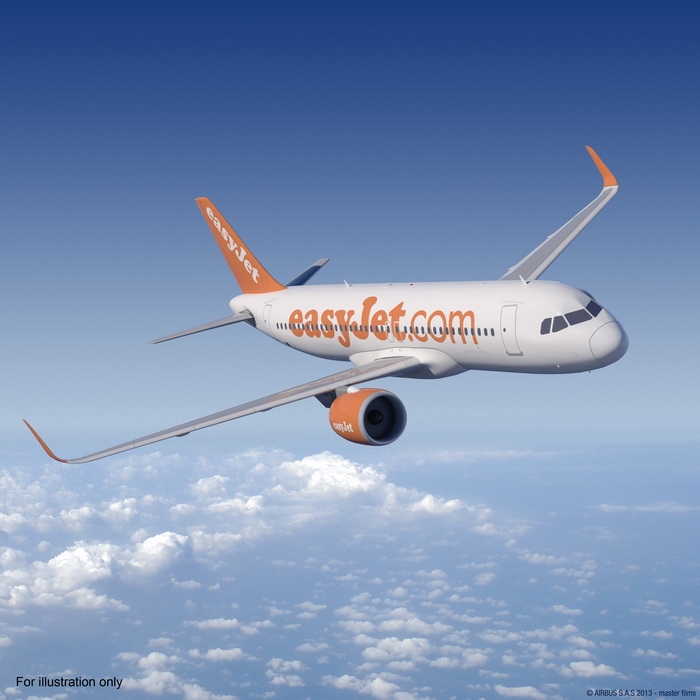 .
Airbus in Puget Sound: Next week the Pacific Northwest Aerospace Alliance and the Washington Department of Commerce are hosting the first Airbus suppliers fair here in the State.
This is something near to our heart. We've been working on getting Airbus here for a suppliers fair since 2009 as part of the "Beyond Boeing" strategy we outlined in an October 2009 speech at a conference in Spokane (WA). When we began consulting to the Washington Department of Commerce the following year, Commerce (which previously had expressed interest) also took up the cause. The whole thing fell apart at the height of the vitriolic USAF tanker competition, when the Washington Congressional delegation became so political about the affair. Since then, Commerce and the Pacific Northwest Aerospace Alliance took up the cause and next week is the culmination of this effort. According to the State, 40 percent of the Washington suppliers it surveyed already serve Airbus, and the State is the Number 2 supplier in the US to Airbus by company count. Airbus wants to increase its US dollar-based footprint and is even talking about opening an engineering center in Washington during the next 10 years.
The Puget Sound Business Journal article linked above has several links within it with more background.
Boeing in Puget Sound: Meantime, the Puget Sound Business Journal has several articles about Boeing's future here:
The South is Winning: Why Puget Sound keeps losing jobs
The South is Winning: New composites could hasten drift
The south is Winning: Could Washington become a Right-to-Work State?
In this one, we note that the unions "saved Boeing's ass" during the 747-8 and 787 debacles but if Washington wants to truly be competitive with the South, it needs to become a right-to-work state. Fat chance.
There is also this editorial comment from The Everett Herald.