By Bjorn Fehrm
Subscription Required
Introduction
November 14, 2019, © Leeham News: The US mainline airlines have large fleets of 50-seater regional jets that are getting old. The present Scope Clause limits on the number of aircraft with seating over 50 seats stop the mainlines from replacing these aircraft with larger aircraft. So there is a real need for an efficient 50 seater regional aircraft for the US market.
As there are no 50 seater jets in production, United is converting its 70 seater CRJ700s to 50 seaters to fill the gap and calls them the CRJ550. This is where de Havilland Canada sees a change for an adapted DHC 8-400 turboprop. It's more efficient than a CRJ550 while offering the same comfort, says de Havilland. We check if this is correct and what chances a DHC 8-"550" have in this market.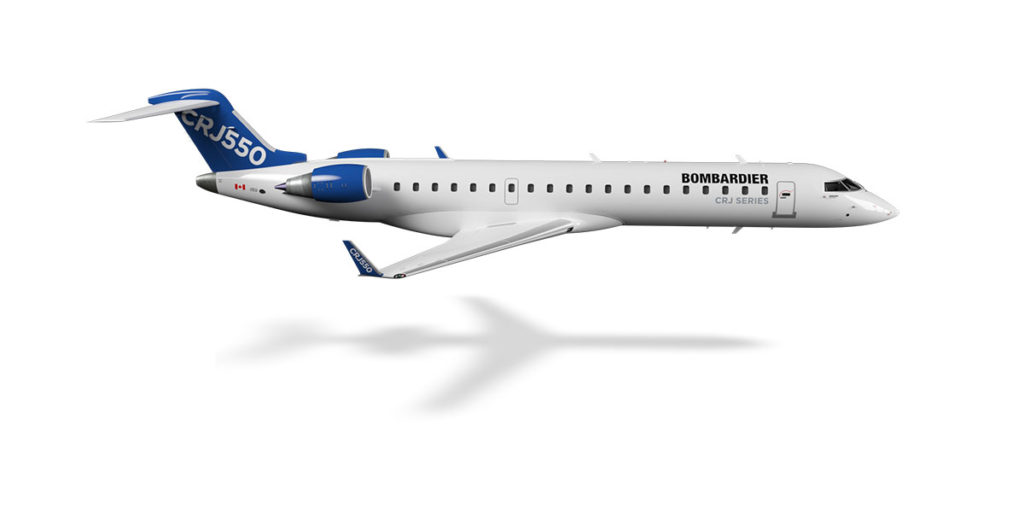 Summary:
The US Scope Clauses allow the three mainlines to have more 1,000 50 seater jets, yet no new ones are available to replace the more than 600 in the market.
The in-production DHC 8-400 would be an alternative when looking at cabin size and dimensions.