By Bjorn Fehrm
-March 22, 2017, ©. Leeham Co: easyJet started 10 years after Ryanair, using the same Southwest Airlines derived Low Cost Carrier (LCC) business model.
easyJet has been expanding at the pace of Ryanair over the years, trailing the European LCC pioneer by around 20% to 30% of passengers carried each year.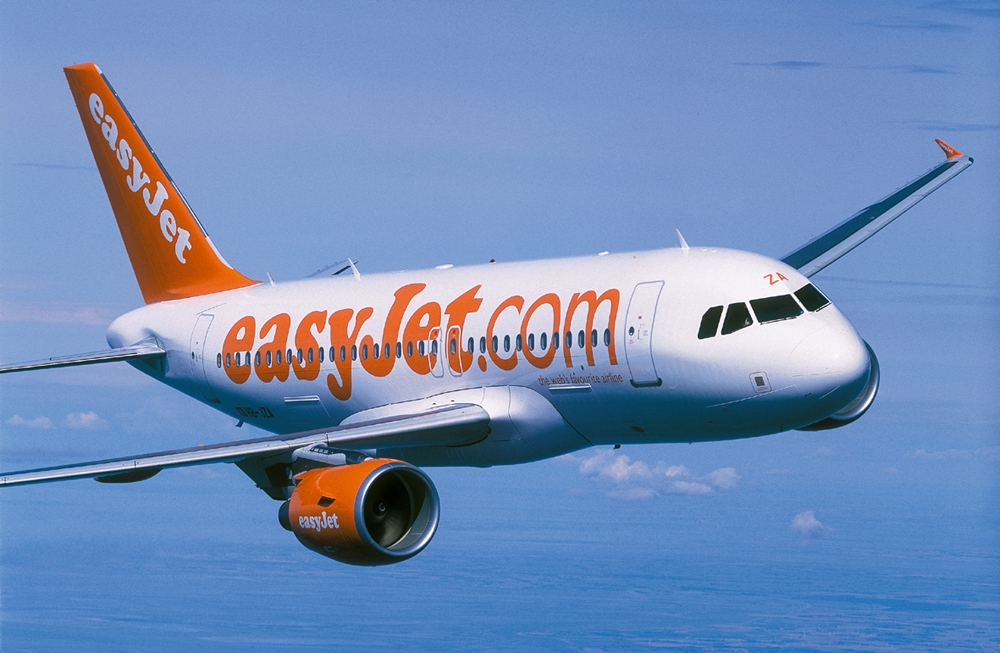 For the last fiscal year ending 30 September 2016, easyJet carried 73 million passengers between 30 countries, flying 820 different routes.
Product
The airline started 10 years after Ryanair, in 1995. It operates the LCC model, but in a slightly different way to Ryanair. Where Ryanair flies to secondary airports like Beauvais for Paris flights, easyJet flies to Charles de Gaulle and Orly, the main airports.
Both airlines developed fast and at about the same rate. easyJet shadowed Ryanair's growth at about three quarters the size.
Ryanair's profile is the more uncompromising Low Cost model with rather sterile cabins in black leather, lacking of any seat pockets. easyJet's cabins are like an all-economy class mainline airline, but with a bit less pitch (18 inch seats at 29 inch pitch).
I have flown easyJet often and I find their product, including seats and the offered legroom, OK for intra-Europe flights (I'm no midget at 6ft and of ordinary build).
Network
easyJet flies between practically all Western European cities, Figure 1. The network gets thinner on the North and East sides of Europe. The airline's origin was in Luton, England, north of London. Luton is still the main base, but London Gatwick is the busiest easyJet airport.
Financials
easyJet has had good profitability since its start. Over the last 16 years, profits hovered around 7% of turnover, Figure 2. This is not Ryanair-class, but higher than all mainline airlines in Europe.
Cost are higher than for Ryanair (Figure 3), mainly due to the use of mainstream airports but also due to a different personnel policy. easyJet has its own flight crews as opposed to Rynair's mostly outsourced crews.
Return on capital employed is 14.5%, a good value (Figure 4), but down from previous years.
This consistent profitability allowed the gradual build up of the balance sheet. The balance sheet is strong (Figure 5), with shareholders capital now at 49% of total balance sheet value.
Fleet
The present and future fleet is shown in Figure 6. easyJet will gradually transit from an A319 based fleet to focus on a fleet with A320s and A320neos with 186 seats.
Fleet costs are low (Figure 3), a result of focusing on one aircraft variant and two models (A319/A320) with a lot in common.
Booking
easyJet started with telephone-based booking, but since the end of 1990 has a Web-based booking system. The Web interface is a bit tedious with the usual "Should you need a hotel room/car/insurance/….." nagging, Figure 7.
I normally spend the money to book a seat. This gives you Speedy boarding, which is convenient (you enter first, like business class in mainline airlines). The seat could also have more legroom if the exit seats are still available.
Hand luggage is no extra cost at easyJet, but the airline is very strict on one bag and its size. Hold luggage cost extra.
Summary
There is little difference between flying easyJet and a mainline airline like British Airways (BA) or Lufthansa for intra-Europe flights. There is no big difference in comfort level anymore (the mainline airlines have all followed the LCCs and made their cabins denser) and you have to pay for your drink and snack on BA from 2017. So no difference there.
If there is an easyJet flight to where I want to go, I book with the same expectation of trip experience as with any mainline airline. This can't be said of Ryanair.