By Bjorn Fehrm
July 10, 2018, © Leeham News.: Airbus launched its new A220 aircraft family today in Toulouse. The event took place at the Airbus Delivery Center at Blagnac airport with the World's Media invited.
The Bombardier CS100 is now A220-100 and the CS300 is A220-300. The name of the newly branded family was revealed with a flyover of a CS300, sorry, A220-300 painted in Airbus colors and with the A220-300 name on the side.
The A220 launch
We will come back with more in-depth articles about the A220-100 and A220-300 and how they fit into the Airbus family. For now, here are some pictures with comments from today's event.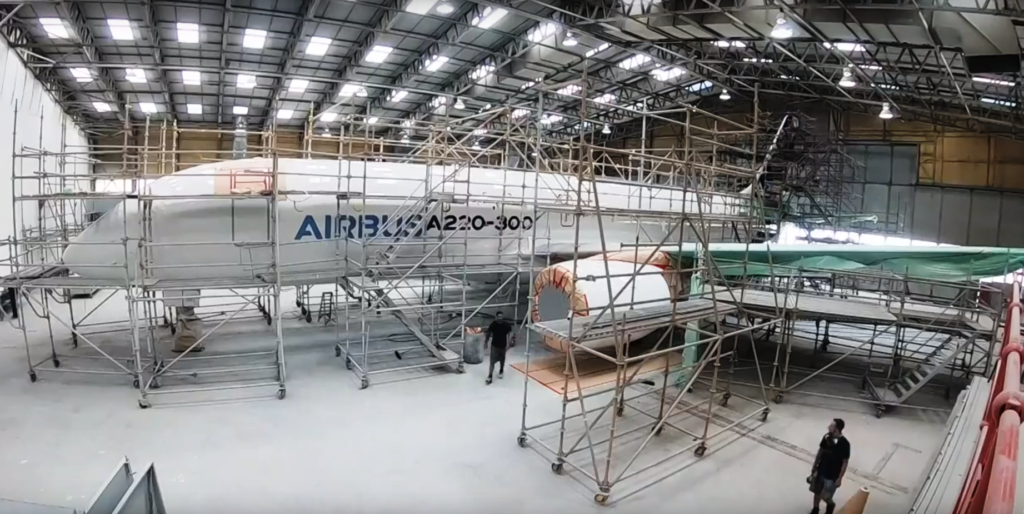 The CSeries CS300 becomes Airbus A220-300. The aircraft was painted in Airbus colors and given its final name a few days before the event.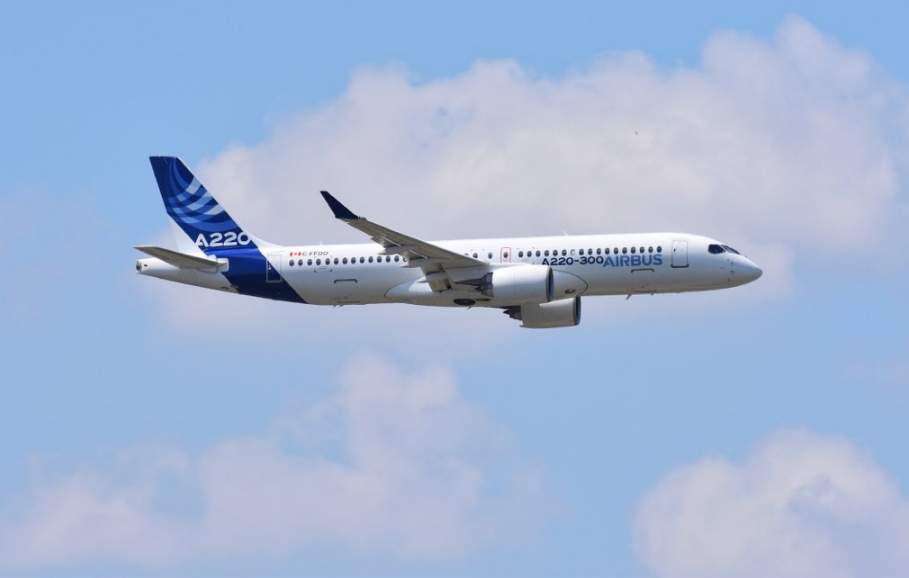 The A220-300 took off from East Midland airport in the UK at 10.22 CET and made a flyover at Toulouse Airport 12.30, revealing the new colors and branding.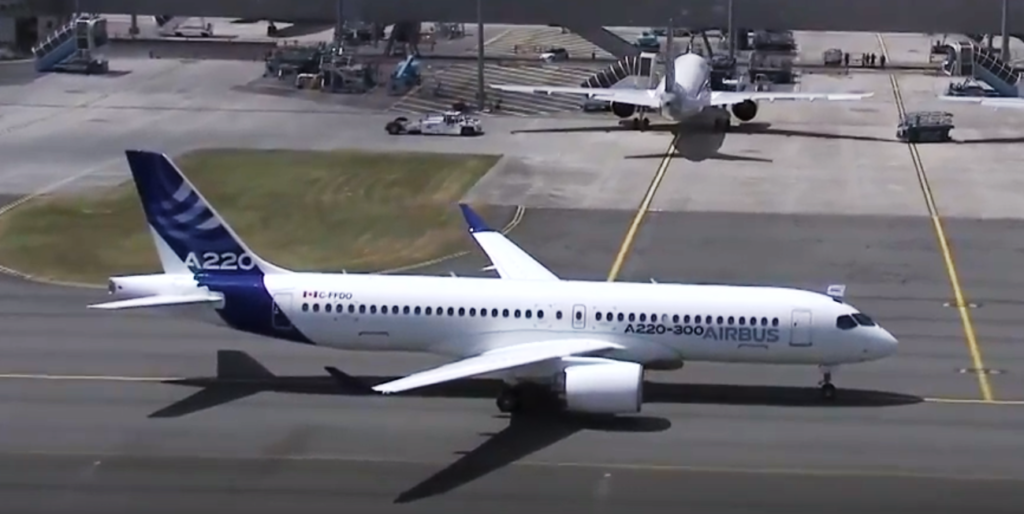 The A220-300 then landed and taxied to the gathered press at the Airbus Delivery Center, waving the Airbus flag from the cockpit emergency escape hatch.
Well parked the flight's pilots could step out and greet the crowd.
Captain was Andy Litavniks, the Bombardier test pilot who was my Copilot when I test-flew the CS300 A220-300 18 months ago. Andy wore an Airbus shirt and cap so guess he is part of the A220 joint venture now.
Changing times
With the CSeries joining the Airbus camp and Embraer Commercial forming a similar joint venture with Boeing, the civil airliner market goes into a new phase. July 2018 will be a point in history for the airliner industry.