By Bjorn Fehrm
In our first article about how to understand the performance of a modern airliner we defined the main forces that are acting on an aircraft flying in steady state cruise. In our clinic we use the ubiquitous Boeing 737 in its latest form, the 737 MAX 8, to illustrate our case.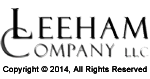 In the second article we introduced the aircraft's engines and understood how they function by pumping air backwards faster than the aircraft's speed and therefore generating thrust as air is in fact quite heavy. We also looked at the influence of flight altitude on the performance of the aircraft.
In short we can conclude our findings so far:
For cruise lift is the same force size as weight, only opposite. To understand the cruise phase we can therefore focus on how much drag this lift force and the aircraft's friction against the air create.
When we have this drag we also know the engine thrust and we can calculate the cruise fuel consumption from the engines fuel consumption per unit of thrust and hour.
We also found that it is beneficial to fly high as the airs density diminishes and with this the airs friction against our aircraft's skin.
Our lift force is generated by forcing air downwards and this causes drag due to weight as this downwash cost energy to generate and maintain. The air resists being downwashed and slinks up on the side of the wing thus generating large vortice sheds which consumes energy. This drag we call induced drag or drag due to weight.
We diminish this re-circulation of the air by spreading our wings as wide as we can, in fact we get double reward for increases our span, it counts twice in induced drag reduction.
Our limit to fly high for our cruise is set by the increase in induced drag, we are seeking a flight level where we have a drag minimum when adding the diminishing friction drag and the increasing induced drag.
We also have a problem with climbing to a to high cruise flight level, our engines lose power both due to the thin air and due to the aircraft's forward speed.
Finally there are supersonic phenomena which stop high cruise altitudes. As the air gets thinner the wings need to throw the air downwards with higher speed (increase wing canting or alfa angle). This means the air on the top side of the wing has to speed up and is therefore going deeper into supersonic flow on parts of the wings overside. This causes disturbances called buffeting when these supersonic areas grow to strong.
Having covered the most important aspects of cruise we will today look at takeoff, a subject with a lot of aspects. Read more