Heard on the Ramp
We introduce today a new feature, Heard on the Ramp. This column contains news briefs LNA picks up in the market that aren't expansive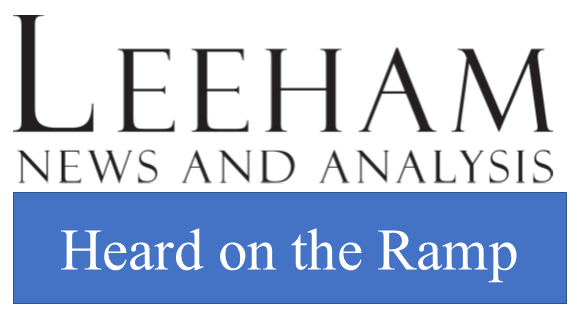 enough for stand-alone articles but which are items of interest. Publication will be on an as-needed basis.
By the Leeham News staff
March 10, 2020, © Leeham News: Last year revealed Boeing 777X order problems, with a small customer base and cancellations or deferrals. Perhaps this year will be the Airbus A330neo's turn.
Out of 337 orders, 156 A330neos are with airlines in trouble or can't take aircraft (AirAsiaX, Iran Air, HNA), or 46%.
This is without counting the second level of trouble airlines and lessor orders, which may have challenges placing aircraft in today's unsettled market.

A321neo production woes get worse
While Boeing gets all the headlines, it's clear airlines and lessors are plenty unhappy with Airbus, too. It's widely known that Airbus has production delays with the A321neo due to integrating the Airbus Cabin Flex into the Hamburg production lines. LNA reported in December that Airbus forecast it would take to 2021 to sort out the mess.
At last week's industry event in Austin, a major airline and a major lessor revealed that it will now be 2023 before the production lines are humming smoothly. Lessors see delays of up to one year and airlines see delays of 5-6 months from Hamburg and 2-3 months from Mobile.
Why less time at Mobile? The fuselage comes already stuffed, so the final assembly is equated by one airline as "snap together."
Boeing should do a new airplane—or not
The prevailing view on the sidelines of the Austin event is that Boeing has to proceed with a new airplane to recapture its position in the market. But there was also strong sentiment among some that Boeing should not proceed. LNA will have more on this topic in the future.
Southwest's "second" fleet type
Southwest Airlines will go through the exercise this year or next of evaluating adding another fleet type, but the buzz is that don't expect any change from its reliance on Boeing. The carrier is scouring the market for 737NGs and MAXes for expansion. The collapse of India's Jet Airways and Air Italy offer some near-term MAXes.
Consensus is that as long as Gary Kelly is with Southwest, there won't be any deviation from the Boeing 737. Kelly is now chairman. He's been with the carrier since 1986. He's 65, but he shows no signs of preparing to retire.
Boeing 737NGs remain scarce
The grounding of the MAX continues to render availability of the 737NG scarce. Lease rates for the NG were tens of thousands of dollars higher than the MAX before the grounding due to a supply-demand imbalance in the lessor community of the MAX. This is anticipated to continue after the grounding is lifted.
Returning 737 MAX to service
June 15 is the highly unofficial target date for FAA recertification of the MAX.
COVID-inspired repossessions
Some airplanes grounded in Asia by the coronavirus are already being repossessed by lessors.
One Year after ET302
Today is the one year anniversary of the crash of Ethiopian Airlines flight ET302. This is also the first day when the groundings of the Boeing 737 MAX began, with China. By March 13, the entire MAX fleet had been grounded globally.
Nobody expected a year-long grounding. It's now clear this continues beyond a year.
Certification flights for the Federal Aviation Administration are supposed to begin next month, but this could change.
The FAA now told Boeing a wiring bundle on the MAX—which had been is use since the 737 NG days—isn't compliant and most likely will have to be altered. EASA and Transport Canada have their own issues.
Even if the FAA recertifies the MAX by mid-year, how these outstanding issues will be handled—and how long these will take to resolve—are a question.
Technically, it's possible to give Boeing and the airlines a future deadline to comply with some of these at maintenance intervals. Politically, is this possible?
There's no point guessing. Everything remains too fluid to forecast anything.