Update, Dec. 7: Embraer to appeal injunction.
According to the Google translation of a Brazilian newspaper, the injunction appears to be intended to halt any completion of the deal during the interim between the November presidential election and the assumption of office by the president-elect. The Google translation does not appear to indicate the injunction is based on any specific objection to the proposed JV.
ANALYSIS
Dec. 6, 2018, © Leeham News: In a stunning piece of news, a Brazilian court blocked the proposed joint venture between Boeing and Embraer.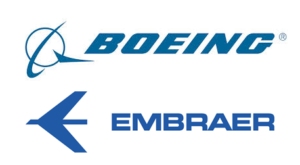 If the action holds, this is a major blow to Boeing's future plans.
The new joint venture, which LNC dubs NewCo for the lack of a name, was to be responsible for all future Boeing aircraft of 150 seats and below, according to a Memorandum of Understanding revealed by Embraer's labor unions.
This is critical to Boeing's long-term future for the 2030 decade. Read more