Special Sunday edition of Pontifications.
July 15, 2018, © Leeham News: The Farnborough Air Show officially starts tomorrow, when airframers begin their public relations presentations and orders are announced.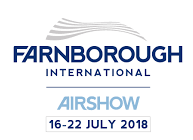 As this is written on July 13, I'm doing a final update of what to expect from the show. It's always risky making predictions. If they are overly optimistic or pessimistic, the predictor can look foolish.
But here goes.
LNC took its first forecast look June 25.