An uneven financial recovery among OEMs and Suppliers
Subscription Required
By Vincent Valery
Introduction  
March 27, 2023, © Leeham News: In an article last year, LNA highlighted the divergence in the post-Covid-19 recovery among OEMs and select Tier 1 suppliers. Airbus had higher profits than before the Covid-19 pandemic, while all others lagged. Revenues were well below 2019 levels.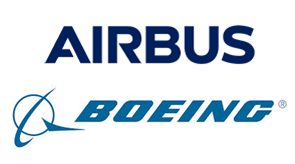 Commercial Aviation OEMs were severely impacted last year by supply chain disruptions. Airbus and Boeing ramped up production significantly slower than envisioned on all programs. The war in Ukraine and tighter financial conditions are complicating the situation further.
LNA collected financial information on the big three aircraft manufacturers and 10 major commercial aircraft suppliers to assess how quickly they recovered. There will also be an analysis of the numerous charges Airbus and Boeing have taken since 1999 through 2022.
Summary
Significant differences among the three major aircraft OEMs;
One engine OEM lagging;
Some OEM suppliers are struggling financially;
Twelve-digit accumulated charges at Airbus and Boeing combined.
To read the rest of the article Login or Subscribe today.
Category: Airbus, Boeing, GE Aviation, Pratt & Whitney, Premium, SAFRAN
Tags: Airbus, Boeing, Collins Aerospace, Embraer, GE Aviation, GKN, Hexcel, Honeywell, Howmet, Pratt & Whitney, Rolls-Royce, Safran, Spirit Aerosystems