Subscription Required
Introduction
Aug. 6, 2018, © Leeham News: The surge of orders at the Farnborough Air Show for Boeing 777 and 747-8 freighters is welcome news for Boeing, which still had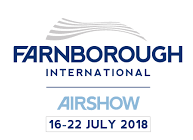 production gaps to bridge between the 777 Classic and the 777X.
The 747-8F orders, for five, helps breathe life into this struggling program.
The orders also add to Boeing's virtual monopoly in new-build cargo aircraft backlogs.
Summary
777F orders and commitments now nearly double the remaining 777-300ER backlog.
Three new-build freighter models swamp Airbus offering of just the A330-200F.
Airbus pitching UPS for A330-800F.