Subscription required.
By Bjorn Fehrm
Introduction
Over the last weeks we have looked at Boeing's 757 replacement possibilities on its long and thin network niche, including a ground breaking launch interview for the A321neoLR with Airbus Head of Strategy and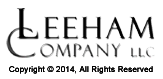 Marketing, Kiran Rao. In the series we have seen that the A321neo has the potential to replace the 757-200 on long and thin international routes. Boeing's equivalent single aisle entry, 737 MAX 9, has problems to extend its range over 3,600nm. It is too limited in the weight increase necessary to cover the longer range.
Many have asked how the less- restricted Boeing 737 MAX 8 would fare, suitably equipped with the necessary extra tanks. This is the subject of this week's sequel on the theme long and thin. At the same time we look at Airbus entry in this segment, the A320neo, to see how it stacks up to the 737 MAX 8, both in their normal 1,000 to 2,000nm operation and then also in a long and thin scenario.
Let's first summarize what we found so far in our four articles around the Boeing 757 and its alternatives:
The Boeing 757-200 with winglets can serve international routes with city pairs up to 3,500nm. The rest of its range capability (about an additional 500nm) is needed for unfavorable winds and reserves.
The A321neo has the capabilities to be extended to cover the range of the 757-200. This was also announced by Airbus during our series. The improvements are an increase in range of 500nm by virtue of three extra center tanks and an increase in max takeoff weight of 3.5 tonnes ( 7,400 lb). The efficiency improvement over 757-200 would be 25% with a small decline in passenger capacity (162 vs. 169 seats) in a typical First, Premium economy and economy cabin.
Boeings 737 MAX 9 fares less well. While it has the wing to fly the range, the aircraft's squat stance hinders the aircraft to cant the wing to generate the necessary lift for an increased takeoff weight. MAX 9 can't rotate to more than 70% of the angle of an A321neo. Subsequently the take off distances get too long with any weight increase.
Boeing's New Small Airplane study covers from 130 to 240 seats and evaluates both single and dual aisle alternatives. The big question mark is when an entry into service (EIS) is necessary and therefore when a launch decision has to be taken. We think after the 777X has entered flight test in 2018/19 for EIS 2025. Boeing's CEO, Jim McNerney, says he sees EIS as 2030 for a new small airplane. We argue this risks missing the boat.
Summary
The 737 MAX 8 is 1.5m (5 feet) longer than A320 with a 2.5m (8.2 feet) longer cabin. This brings a 12 seat higher capacity, everything else being equal. The result is that the MAX 8 beats the A320neo on per seat efficiency while being worse on trip efficiency.
The MAX 8 has a range on internal fuel of 3,700nm. This makes it suitable for extending the range up to 4,000nm with smaller changes. It thereby is probably Boeing's best bet of offering a long and thin aircraft before the New Small Aircraft (NSA) comes to market. Its major drawback is a 33 seats reduction in capacity compared to 757-200 when both are configured for long and thin.
A320neo is less ideal to extend to long and thin. It requires several extra fuel tanks to get to 4,000nm nominal range and then there is too little space left for luggage.