Subscription Required
Introduction
Feb. 8, 2018, Leeham Co.: Boeing hasn't launched the New Midrange Aircraft (NMA, aka 797) and may not until next year.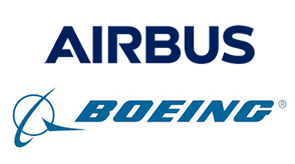 But the maneuvering to capture, solidify or preempt moves is already well underway by Airbus and Boeing.
Reuters synopsized this during its reporting at this week's Singapore Air Show.
This is only the tip of the iceberg.
Summary
Boeing 787 production rate increase to 14/mo next year is, in part, a head-'em-off-at-the-pass maneuver to prevent customers from buying the Airbus A330neo.
The 787-8 could see a new lease on life as interim airplane.
A330-800 has steep uphill slog.
Airbus, Boeing face off 787, A330neo.